Do you love to have yogurt in many varieties? If so, you are at the correct place to know all the unusual uses for yogurt!
There are plenty of surprising uses for yogurts, and you might be wondering how yogurt can be used for unusual things? When it comes to thinking about unusual uses, it's time to start looking about those little containers of plastic you grab for breakfast. This high protein, low-fat creamy food is one of the most versatile dairy products in your refrigerator. It has more uses than a handyman in a fixer-upper, from the French toast to facial masks to make your puppy's fur shine (yes, really!).
Before we deep dive into all the yogurt tricks and unusual uses for yogurt.
First Thing's First…
What Is Yogurt?
Yogurt is a dairy item
made from the fermentation of milk using one or more different bacteria, such as Lactobacillus acidophilus, rhamnoses, bulgaricus, Enterococcus faecium, Streptococcus thermophilus, etc.
Yogurt is used during antibiotic treatment to restore normal bacteria in the intestine to prevent childhood antibiotic-associated diarrhea and acute diarrhea. Yogurt is also used to cure and avoid diseases of the vaginal yeast and bacteria and avoid the urinary tract's inflammation. Some use it for intolerance of lactose and to treat infections with high cholesterol that trigger stomach ulcers. Even yogurt is used to avoid colorectal cancer and sunburns.
The Best Time to Consume Yogurt
Eve though there are many different uses for yogurt we need to look as consumption of this delightful product first. In order to get the most health benefits from yogurt, it is recommended that you eat them at the following times:
People who want to lose weight, eating yogurt as a breakfast menu is very healthy. In the morning, the nutritional content is sufficient to feed and energize the body. In addition, it can protect digestive health.
Choosing yogurt as a snack is healthier in terms of weight and pleasant in terms of preserving mood. A study shows that eating yogurt has the same impact as chocolate; it could make you feel better after you consume it.
It's easier to eat yogurt as a snack rather than preferring other items that have high sugar content. That way, yogurt can help the body to reduce cholesterol in the blood.
Most of us are vulnerable to diarrhea, stomach cramps, and nausea while traveling and visiting a new location. This is usually caused by foodborne bacteria. Yogurt will help to get this done.
What You Can Do With Yogurt?
Below are the usual uses for yogurt.
Plain yogurt is a healthy base to have a light breakfast, lunch, or dinner. Make a great breakfast with plain yogurt, favorite fresh fruits, and whole wheat cereal or granola. You can also use plain yogurt on your favorite, complete grain breakfast cereal instead of milk.
Instead of less nutritious ingredients, use plain yogurt in several of your favorite recipes. Like to make homemade salad dressing, substitute the mayonnaise with plain yogurt. Plain yogurt can also be used to replace tacos, burritos, and enchiladas with sour cream. Stir plain yogurt into the soup instead of the heavy cream. While yogurt is much lower in saturated fat and has more calcium and protein, it will produce a consistency close to heavy cream.
Apart from these usual intakes of yogurt, there are many unusual uses for yogurt and the yogurt tricks that can help you to keep your body nourished.
Top 10 Unusual Uses Of Yogurt – How To Do It
Yogurt is not only used for food! There are so many unusual uses you would be shocked at the possibilities of yogurt. Using yogurt has so many health and beauty benefits. The naturally occurring bacteria – Acidophilus are some of the finest antifungal agents.
While using yogurt outside the kitchen, use plain or no sugar yogurt, and ensure it contains live cultures that would be your best option. Scroll down and read on all the top unusual uses for yogurt –
1. Hair Conditioner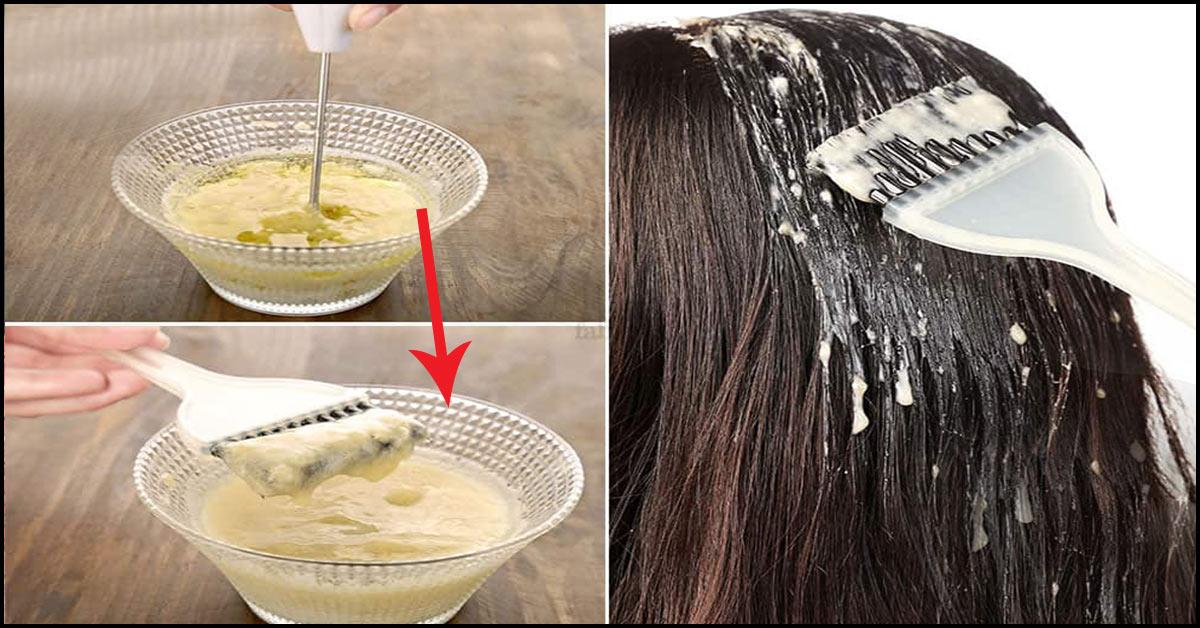 Yogurt is an excellent hair-conditioner. Take a container with you into the bathroom and work it into your wet hair. Let the yogurt sit on your hair for 10 to 15 minutes, then rinse off. The yogurt cultures will assist in calming an itchy scalp and combating dandruff. The yogurt will make your hair shiny and smooth. So no wonder its one of the best uses for yogurt.
2. Hand Soak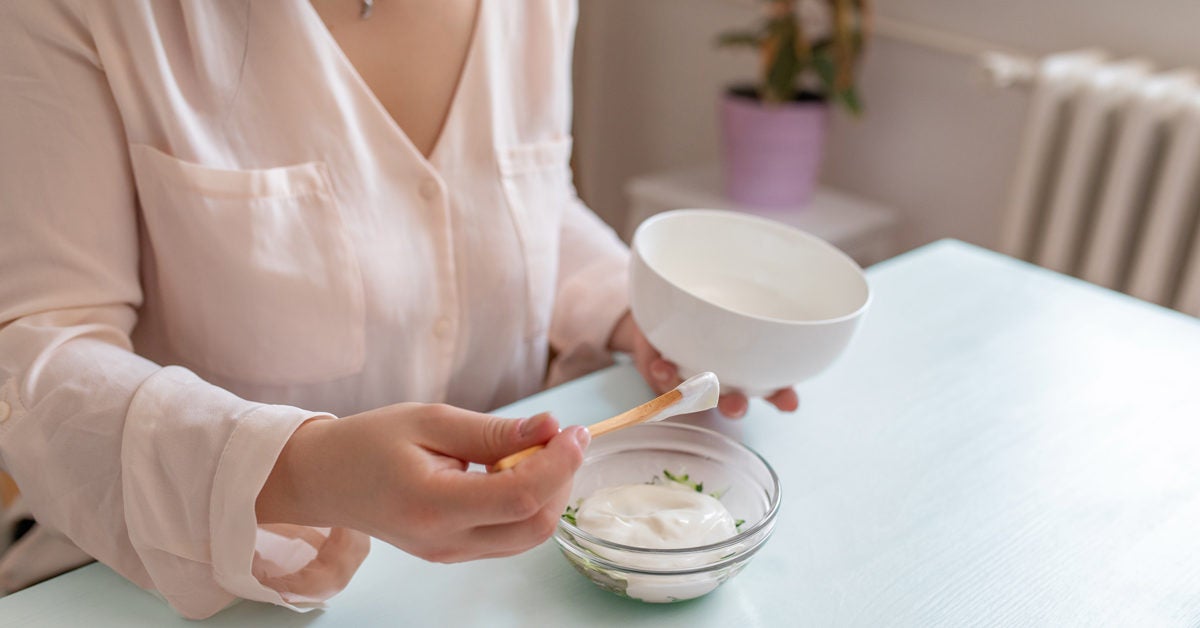 Mix yogurt and honey to make a lovely hand soak for your hands. Mix a tablespoon of honey in plain yogurt and rub it over your hands. Enable your hands to stand for 10-15 minutes in the mixture. Rinse it off then for gentle, smooth hands.
3. Facial Mask
Yogurt is one of your skin's best facial masks, as it is very mild. Yogurt contains lactic acid, a hydroxy-alpha compound. This is milder than other exfoliants, but it nourishes the skin by tightening pores, cleanse the skin, and even skin tone.
Here Is A DIY Yogurt Face Mask.
4. Foot Scrub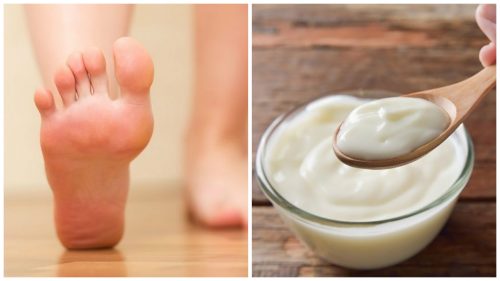 A yogurt/walnut mix might be one of your favorite foot scrubs. Pair with 1 cup of yogurt in 1⁄2 cup of finely ground walnuts. To alleviate dry patches and calluses, massage this mixture onto your feet. The yogurt is adding moisture, and the walnuts are helping to exfoliate rough areas.
5. Finger Paint
Here's a funny one! If you love to paint fingers with your kids but are nervous about eating them, add food color to plain yogurt and make your paints. If kids eat it, you don't have to worry because it's just as fun as the real thing!
6. Make Dog Treats
Yogurt is one of those foods which are not only perfect for people. Yogurt is an outstanding food for dogs too. Get your pup some good dog treats and let the kids help. Always remember that dogs are much like human beings. Some people don't tolerate lactose well, so first consult with your vet if you've never tried yogurt with the dog.
Check Out More About Yogurt Dog Treats Here
7. Relieve Athlete's Foot
A yogurt related foot treatment is one of the best natural remedies for athlete's foot. Apply it with hands to the injured area of the foot. Please wait for the yogurt to dry, then wash your feet with warm water and absolutely dry them. The yogurt Acidophilus bacteria help to remove the fungus.
8. Relieve Canker Sores
If you have painful canker sores, then add yogurt to your diet. You could also apply the yogurt directly to the affected area, and if possible, let it sit for a while. Similar to the manner in which it relieves the foot of athletes, the Acidophilus bacteria present in the yogurt help remove the sores, causing fungus.
9. Soothe Sunburn Pain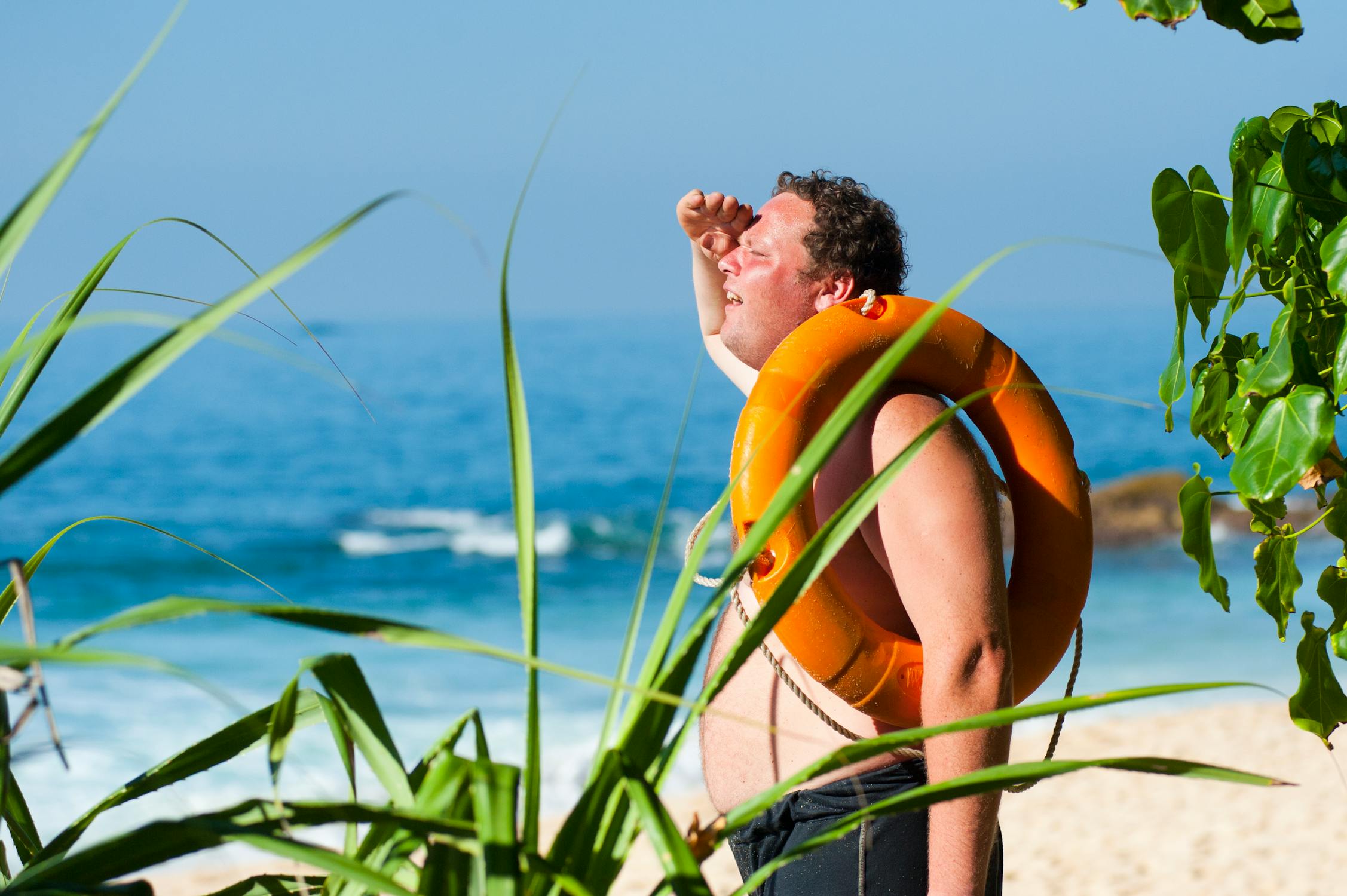 Spread yogurt in thick layers over infected skin. You want the whole area to be covered. Let the yogurt sit till it dries out. Wipe it off then or rinse with cold water. Repeat if you like.
10. Soothe Diaper Rash
If your little one has diaper rashes; yogurt is an ideal alternative to diaper creams based on chemical substances. Great for sensitive skin on infants. Add a thick layer of plain yogurt and cover the rash completely – just like you would with regular rash cream on your skin.
Benefits of Yogurt
For those who believe yogurts are famous because they taste rich and creamy, the fact is that their advantages go beyond their taste. And that's exactly why at every grocery store, you'll find an array of yogurt types. It is not only ample in calcium but also known as a powerhouse of proteins. So check out the health benefits before you indulge yourself in the next scoop of goodness.
1. Good for bones
Yogurt contains 300 grams of calcium. So, if you're concerned about your crippling bone health, then adding yogurt to your diet is always the best idea. It not only preserves your bone density but also robust them. Every day after lunch, a cup of yogurt is a safe choice for aged people who are at risk for osteoporosis.
2. Aids weight loss
New research on people who eat yogurt has shown that if you substitute an unhealthy snack with yogurt in a day, it can help you cut down calories. This also helps to burn fat on the belly.
3. Faster workout recovery
Greek yogurt is known to be the healthiest of all yogurt types. It has the ideal protein and carbohydrate ratio and is an excellent snack after a workout. If you have a bowl of greek yogurt within an hour of your workout, amino acids are released, which help to repair muscles. Tip: Have your yogurt with a glass of water. It increases the absorption of water by the intestines, thus enhancing your hydration.
4. Controls blood pressure
Salt is the key culprit behind high blood pressure, leading to severe health problems such as hypertension and kidney failure, if not controlled high BP. The potassium found in yogurt allows our bodies to remove the excess sodium. Indeed, a recent study has indicated that low-fat dairy has helped them keep BP problems at bay.
5. Builds immunity
The probiotics present in yogurt help develop your immunity and lower your risk of contracting different diseases. Probiotics have long been proven to function in strengthening gut health. Yogurt also includes zinc and other minerals that are completely important to health.
6. Prevents yeast infections
Yogurt intake is associated explicitly with reduced yeast infections. But if you're susceptible to certain diseases, it's better to increase in your diet.
7. Decreases allergy symptoms
It can be challenging for all those with seasonal allergies to do something outdoors, so you might consider eating a cup of yogurt. Yogurt probiotics will mitigate the reaction of your body to pollen and other allergens.
8. Makes your teeth pretty
Lots of people have a habit of drinking copious amounts of coffee in a day. Although that habit keeps them awake, for their teeth, it can be an awful thing. Yogurt appears to have no adverse effect on enamel as it contains sugar. It is thought that lactic acid would also have a beneficial impact on protecting the gums and teeth from potential damage.
9. May prevent the common cold
The common cold is always there, but you might need help to avoid it. One of the many advantages of yogurt is that it boosts the immune system. Yogurt has been shown to make the T-cells, or cells, more robust and more active in battling the infection.
10. Regulates Blood Sugar Levels
Regular consumption of homemade and unsweetened yogurt intake helps control blood sugar levels and is also beneficial for people with type 2 diabetes mellitus.
What Should You Look For When Buying Yogurt?
Always make sure you to keep these things in mind to obtain all of the benefits of yogurt:
Greek yogurt is favored, as the protein is usually higher and the lower in sugar.
If you want to have digestive or immune benefits of yogurt, select yogurt with live or active cultures. The live or active cultures enhance your gut bacteria.
Keep an eye on the sugar content. Sugar is naturally present in dairy and fruit (if you choose a fruit yogurt) but added sugars (including artificial sweeteners) should not be a part of your yogurt.
Conclusion
There you have it – What you'd ever wanted to know about yogurt tricks
! Now you got to know that there are plenty of uses for yogurt that people made and consumed this creamy dairy product for nearly 8,000 years. It is one of the healthiest foods and has a lot of great benefits. Moreover, it's delicious, and apart from all this, it has so many unusual uses for yogurt that can help you all in and out.
So, what are you up to? Go and have a cup of excellent yogurt today only!
More Posts To Read

Nutritional Facts Of Greek Yogurt Prove Its High Quality
Greek Yogurt: Everything You Need To Know
15 Reasons Why You Must Have Greek Yogurt In A Healthy Diet

Recent Posts
link to Top Best Yogurts On A Keto Diet
Are you the one who is just surfing on the internet to find out the best ways and methods of losing weight? If yes, then your search end here because, in this article, you will get to know about the...
link to 15 Top Lactose Free Yogurts
Are you one with lactose intolerance and not sure what options there are for lactose free yogurts in the Supermarket section? No worries about that! Continue reading to find out the benefits of...